A tool for advancing parks and public health research and practice.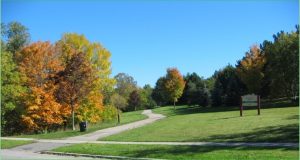 Access to parks and park use are associated with diverse environmental, economic, social, psychological, and physical health benefits. However, despite enthusiasm among researchers and planners, it is still unclear which park metrics (e.g., proximity, features, quality, surrounding neighborhood) are most associated with park use and how best to combine diverse indicators into a parsimonious measure of park access and exposure. ParkIndex is intended to be an evidence-based tool that will assist citizens and professionals in understanding and using information about community park access, as well as provide community members, park and public health professionals, and researchers with access to standardized and comparable data.
The overall purpose of ParkIndex is to create a tool that would allow researchers, planners, and citizens to evaluate the potential for park access and use for a given area.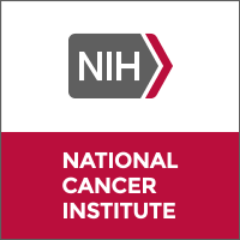 Funding
Development of ParkIndex was supported by a grant from the National Institutes of Health/National Cancer Institute.
Significance & Innovation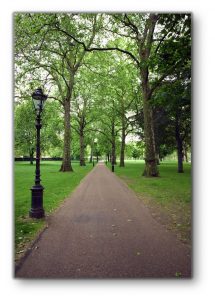 Once developed, ParkIndex could serve a variety of potential functions for parks and public health research and practice:
A combined measure of park 'access' that takes into account park proximity/availability, features, quality, and surrounding neighborhood.
Useful for research studies about parks and physical activity, obesity, chronic disease, quality of life, real estate values, etc.
Produce a simple, easily-understood value (0-100) for specific points, such as addresses, or for areas, like neighborhoods, census tracts, and council districts.
Identify 'park deserts' in communities
Intervention and scenario planning tool to estimate effects on park use of investments or de-investments in park space, facilities, quality, etc.
Metric for use by diverse stakeholders (e.g., real estate industry, citizen park advocates, U.S. National Physical Activity Plan report card for children & youth)
ParkIndex Prototype
A ParkIndex prototype was developed through data derived from the Kansas City Parks and Physical Activity Project using the Community Park Audit Tool (CPAT) and a survey of almost 900 residents related to park use. A manuscript about the prototype tool was published in Preventive Medicine and can be found here.
Current Stages
The ParkIndex project will occur from 2016 – 2018 and include two primary stages:
Phase 1: Input from community advisory board and key informant interviews to gather feedback on value, content, feasibility, and dissemination of ParkIndex. Phase 1 of the ParkIndex project was completed in Fall 2016. For a brief description of our findings, please see the ParkIndex Key Informant Interview Summary.
Phase 2: Pilot testing in four communities:
Greenville County, SC
Raleigh, NC
King County (Seattle), WA
New York City, NY
Phase 2 of the ParkIndex project was completed in the Fall of 2017. For a summary of the data collection procedures and preliminary findings, please click here.
Future Directions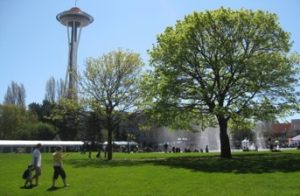 Potential future directions for ParkIndex include:
Validating ParkIndex in more communities and with more people
Standardizing and encouraging collection of key park indicators across communities nationwide
Examining associations between ParkIndex and diverse health behaviors and outcomes
Addressing environmental injustice using comprehensive ParkIndex mapping
More information
For more information about ParkIndex, feel free to contact us:
Andrew Kaczynski, PhD
University of South Carolina
atkaczyn@mailbox.sc.edu
J. Aaron Hipp, PhD
North Carolina State University
jahipp@ncsu.edu
Jasper Schipperijn, PhD
University of Southern Denmark
jschipperijn@health.sdu.dk
Ellen W. Stowe, MPH
University of South Carolina
ewstowe@email.sc.edu